Upcoming Fundraising Events
2018 offers many opportunities to raise awareness of Ovarian Cancer.
January 28, 2018
7th Annual Women's Basketball Teal Power Shoot Out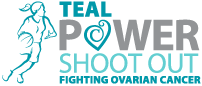 Benefitting the Ovarian Cancer Alliance of Greater Cincinnati. Creating awareness, Support and Education here in Greater Cincinnati! Sponsored by TriHealth.
Just a $20 donation gets you tickets to the XU vs. Georgetown Women's NCAA Basketball Game, XU/TriHealth Special Event Shirt, Teal OCAGC Bracelet & Bookmark.
Fun @ the Games:
Great Gift Raffle Baskets
Teal Store & Delicious Bake Items
Half-time Fun!
April 28, 2018
Jeans & Jewels Gala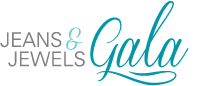 Join our Casual Gala Dinner and Charity Auction at Receptions on Loveland Madeira Rd. to raise money for Ovarian Cancer. Check back for more details, or contact Diane Weidman.
September 15, 2018
Teal Power 5K Run/Walk, Summit Park, Blue Ash, Ohio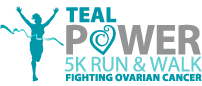 12th Annual Ovarian Cancer Awareness 5k Run/Walk. Let's make this the biggest gathering yet! All paid participants will receive a complimentary T-Shirt at the event, until supplies last. If you are a survivor (any woman who has been diagnosed with ovarian or gynecological cancer), join us as our honorary guests. Your registration will be free. You must register to get a special T-shirt and gift.