Upcoming Fundraising Events
2018 offers many opportunities to raise awareness of Ovarian Cancer.
December 16, 2018 from Noon - 3 PM
Kendra Scott Shop For A Cause at Kenwood Mall

Come shop with us at Kenwod Mall and support OCAGC. 20 Percent of sales will be donated to OCAGC. Light refreshments will be provided.
Please RSVP to OCAGC by December 9th
Saturday, December 22nd 7:30 PM
A Very Teal Holiday Celebration

A Concert to celebrate the spirit of the season and give the gift of support and resources. All proceeds go to support OCAGC.
Performances by: The E-Case Adult Chorus, Jazz Educators Big Band, Craig Aven, Bobby Fisher, Serenity Fisher and the Cardboard Hearts, and the McGing Irish Dancers.

For tickets and more information please visit us on Facebook
Teal Power Shoot Out
See Dates Below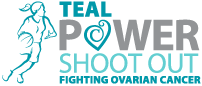 Taylor HS VS Deer Park Jan 16th at 6pm
Oak Hills HS Girls VS Lakota West Jan 26th beginning at 11am
Oak Hills HS Boys VS LaSalle Jan 26th beginning at 4:30pm
XU Women VS DePaul Jan 27th at 2pm
CHCA VS CCDS Feb 6th at 7:30pm
April 27, 2019
Jeans & Jewels Gala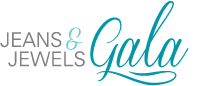 Join our Casual Gala Dinner and Charity Auction at Receptions on Loveland Madeira Rd. to raise money for Ovarian Cancer. Check back for more details, or contact Dianne Weidman.